A Month in Line - Studio 6 - Pateley Bridge
June 1st - June 10th
An exhibition of drawing based work produced over a month period.
The work will explore a mixture of medium from monoprint and drypoint
to pencil and pen and wash.
Open 10.30am - 5pm
Preview June 1st 4pm - 8pm

Canvas & Grit is a collective of Nidderdale based artists who have all
formerly been involved in the North Yorkshire Open Studios.
NYOS has now sadly come to an end and we felt as a collective it was an
event loved by the public and artists alike and would be missed if not
continued in some capacity.
Whilst Sarah is exhibiting in June at Number Six there will be five other
professional artists opening their studios in the Pateley Bridge area from
June 1st - June 10th. More details to follow.
Staithes Festival of Art - Bethel Chapel
September 8th and 9th
Over 150 artists showing in over 100 locations.
10am - 5.30pm
York Printmakers - York Cemetery
September 22nd and 23rd 10am - 5pm FREE ENTRY
An exciting exhibition of over 25 makers work
covering a diverse skill set and knowledge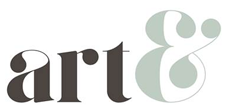 October Friday 26th - Sunday 28th
Sarah is delighted to be taking part in this year's art& event at York Racecourse Events Centre.
The centre will host 120 artists' work, including interactive areas, live music and talks.
Sunny Bank Mills Christmas Market - Farsley - Leeds
December 1st 10.30 - 5pm
Galleries and Opening Times
Sarah's work is available to view in her studio in Ramsgill. www.ramsgillstudio.co.uk HG3 5RL
Generally her opening times are Thursday - Sunday 11am - 5pm or by appointment
but exhibitions sometimes take her way.... if you are making a special journey please contact in advance.
You can also see her work in these galleries......
Chantry House Gallery in Ripley near Harrogate
Leeds Craft Centre and Design Gallery
www.leeds.gov.uk/museumsandgalleries/leedsartgallery
Coast Gallery - Scarborough
Robert Thompson's - Kilburn near Thirsk